Who We Are
cKinetics is a mission driven Sustainability Insight, Innovation & Capital Advisory Firm. We work with businesses, investors, industry groups as well as thought leaders to continually generate market insight and catalyze change.
cKinetics leverages thought processes for accelerating sustainable business and investing practices that include: (a) Closed loop systems, (b) Decentralized production and consumption, and (c) Resource conservation.
Our focus is on shaping interventions to enable our client organizations to emerge as competitive and future-proofed in the changing global order where natural resources are being repriced. We strive to create innovative working models and collaborative platforms for convening the industry on strategic sustainability pathways.
With offices in New Delhi, India and Cupertino, California; the company works with clients and partners globally.
We are a team of specialists across multiple disciplines who have come together to develop solutions that are sustainable for the planet and are profitable. Our approach continues to be driven with the belief that we are in the midst of a changing economic order both on the production and consumption front that will necessitate the emergence of a Sustainability Economy.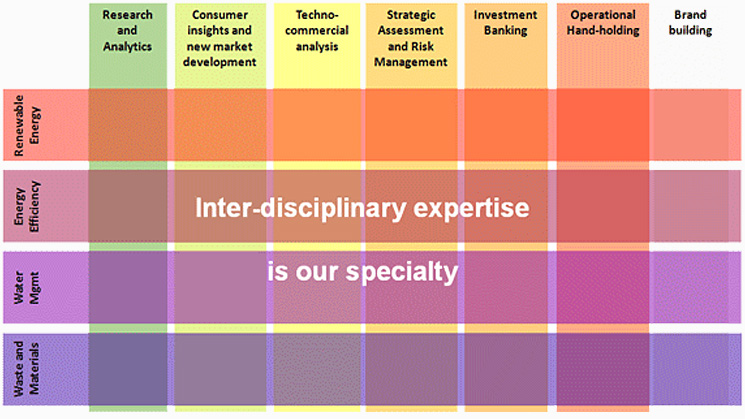 We provide end to end solutions in the areas of:
Capturing market data to provide actionable insight, information and analytics
Creating and implementing a resource blueprint and improving process efficiency
Providing access to capital for innovation and sustainability
Partner of choice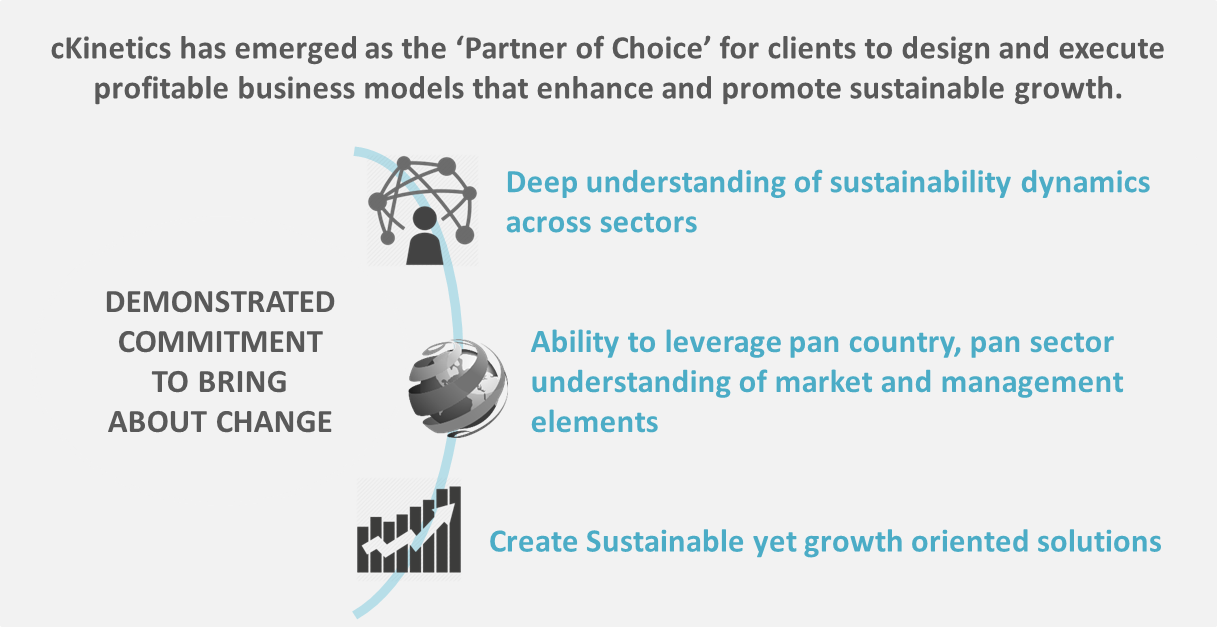 cKinetics also helps seed and build industry-shaping initiatives – some with our clients and many for our clients. We have been successfully accelerating market action through platforms such as:
India Carbon Outlook which was launched as a commitment at the Clinton Global Initiative in 2009. Rebuilt as Sustainability Outlook, this platform has been showcasing and highlighting sustainability and facilitating market action through its thought leading market insights and engagement.
Sustainable Business Leadership Forum which was instituted to provide a market development platform for equipping organizations, managers and industry stakeholders on the 'how' of sustainability. This platform has a unique programmatic approach comprising of round the year programs and 'on-ground industry oriented' work.

 Download our Sustainability Report