Culture
At cKinetics we aspire to create an organization known for its thought leadership, innovation and entrepreneurial culture. We believe that our chosen domains are at the forefront of global change as it is evolving.
We cherish a flat organization and believe in merit based leadership. We are a people's company and are committed to providing an unparalleled environment for all our team members to build their careers and their dreams.
Our DNA is shaped by our operating principles and we are confident that with us you will experience a culture of continuous learning enabling you to reach your full potential.
At our core we are entrepreneurs who believe 'we can'. Our team brings together a variety of different perspectives which are required to solve the pressing Sustainability challenges. We are able to develop wholesome solutions to problems thrown at us.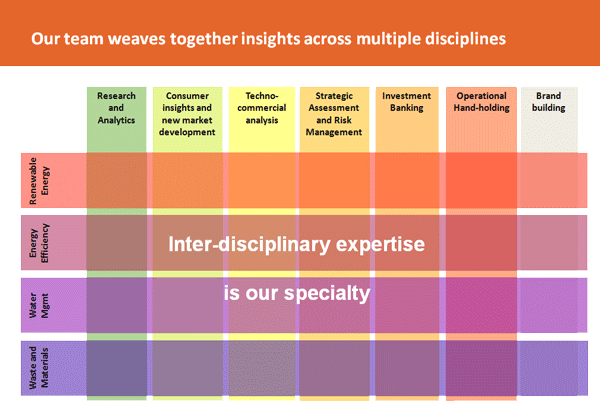 We are on the lookout to add exceptional talent that is PASSIONATE about our mission. You need to:
Be a highly motivated self starter looking to join a start-up in its early stages and share in the rewards of building an institution.
Be a proactive and independent person who has a demonstrated passion in the fields of climate change, Sustainability issues: Sustainable Products, Resource Efficiency, Renewable Energy, Energy Efficiency and Policy.
Have a high level of integrity and belief in team work.
Have excellent communication and strong analytical skills.
Be web and technology savvy.
If you think you meet the above criteria and have a hunger for excellence and success, then write to us at HR@ckinetics.com